New Delhi: The neighbourhood wedding garden in Najafgarh acted as a yoga park since last December. But when 63-year-old Premlata arrived Wednesday morning at the gate, it was locked and there was no trainer. There is a new war in Delhi parks. Public gardens, RWA spaces and community centres all over Delhi that residents throng for free yoga classes under the Arvind Kejriwal government's Dilli Ki Yogshala may not see any activity for a while—that is, until the so-called 'AAP vs BJP' tussle clears up.
Hundreds of Delhi residents like Premlata are caught in a yoga war between the Aam Aadmi Party (AAP) government and Lieutenant Governor VK Saxena's office, the latest face-off between the two after the confrontation on now-withdrawn liquor policy and on the recent 'red light on, car off' measure. The L-G's office has told reporters that the AAP government never applied for extension of the free yoga classes, while the latter alleged that Saxena did not sign the file sent to the L-G's office on 26 October.
"I wake up at 4 am, do yoga and then leave for the yoga classes at 6.15 am. Today we did not do the class. My students sent me a lot of messages about how sad they are with this decision," says Shilpa Patwa, 35, one of the 600-odd yoga trainers who takes three classes in Najafgarh and Matiala Vidhan Sabhas, each attended by 25-30 people.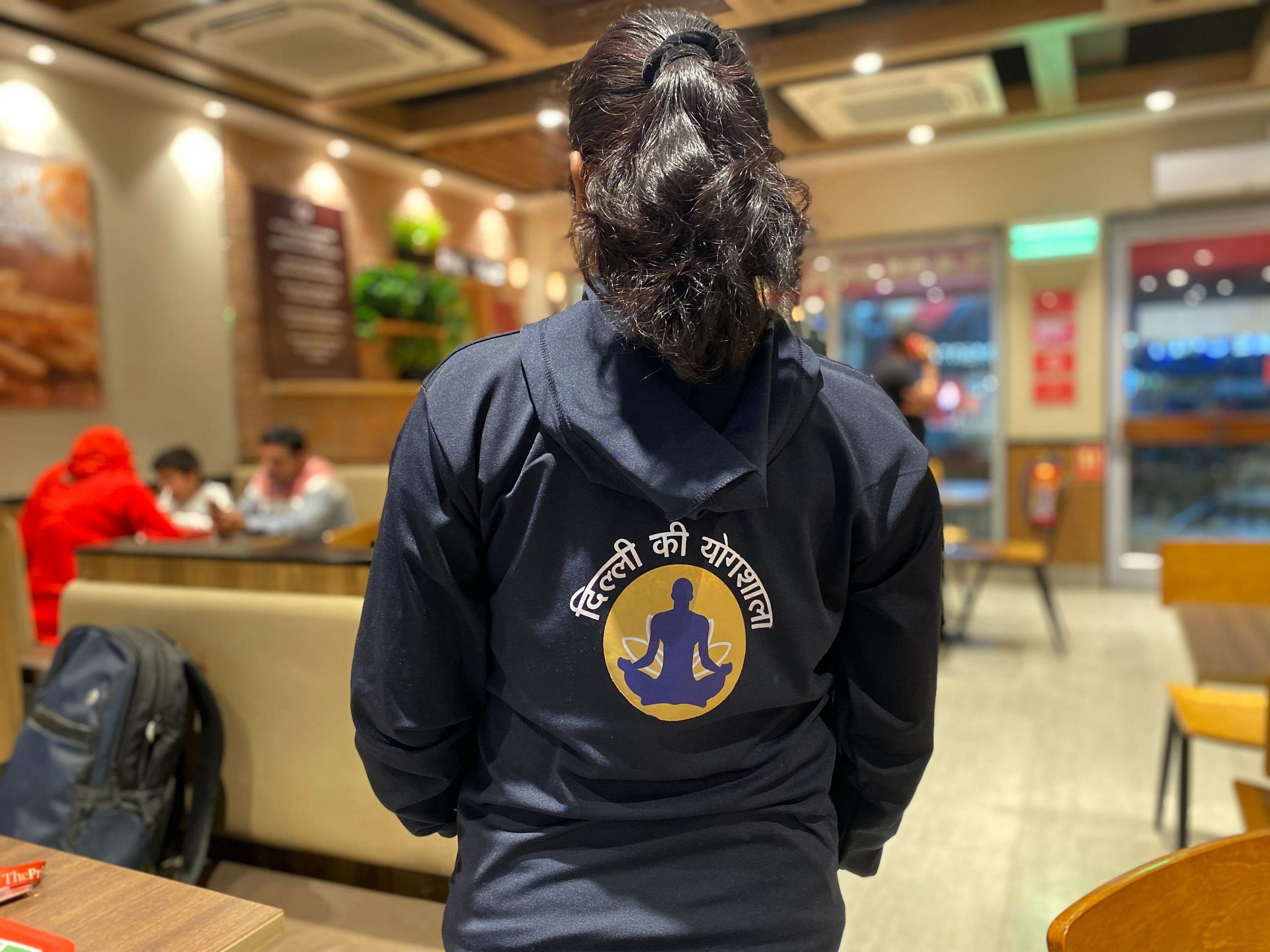 By late morning after several attempts, Premlata and a few others managed to open the wedding garden and spread out the mats for a delayed yoga session, this time without a trainer.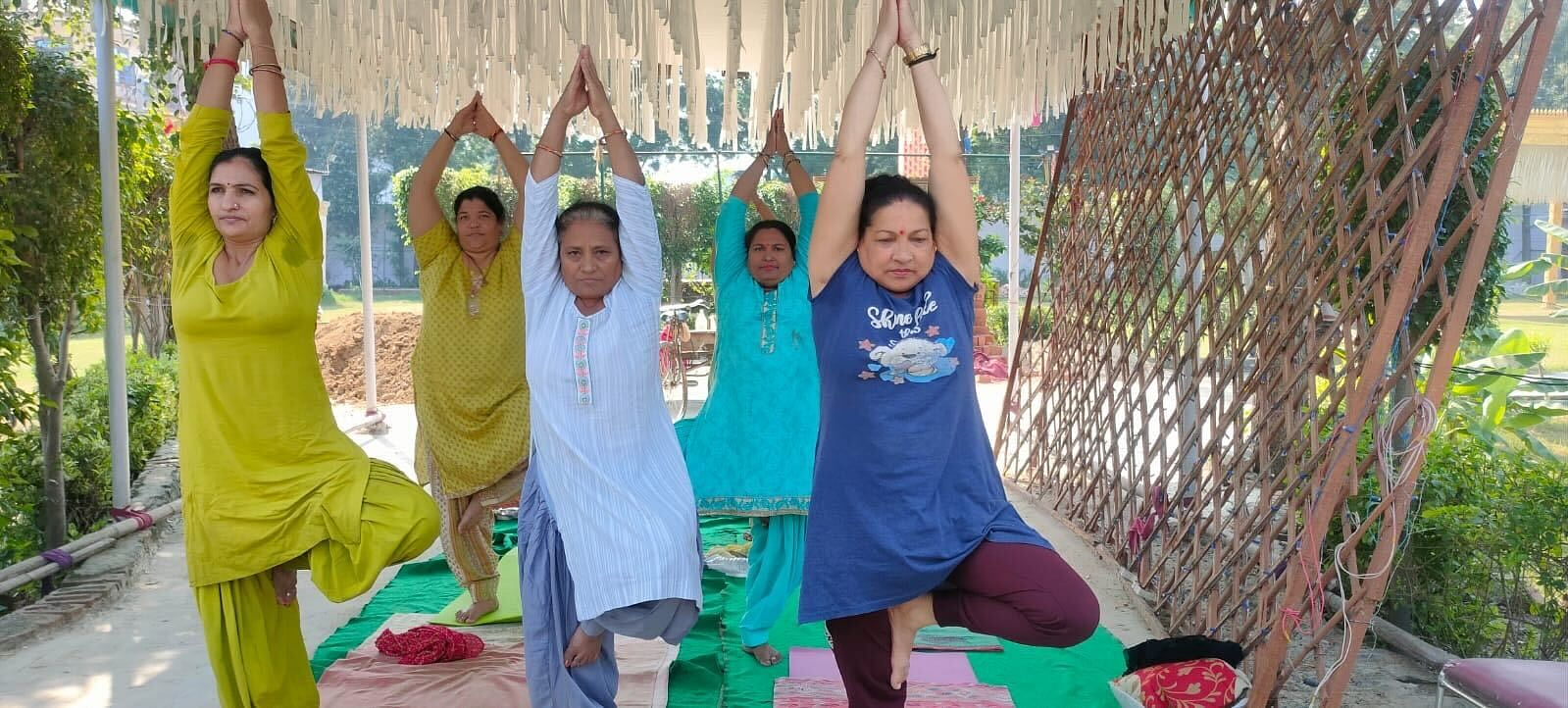 ---
Also read: Rasgulla, Taj Mahal, Sanskrit—What if I told you to pick one object that represents India
---
The tussle
The Delhi government has alleged that the Bharatiya Janata Party (BJP) is constantly pressuring the officials to stop the yoga programme among others.
However, the BJP has dismissed these allegations. "I have only one word for Aam Aadmi Party: liar. They only tell lies about everything. When you talk about pollution, they start referring to education. False dreams and promises. The party is lying in this matter too. Name one officer who has been pressured, show phone records," BJP spokesperson Yaser Jilani said.
Delhi's Deputy chief minister Manish Sisodia Tuesday issued a show-cause notice to the secretary of the Directorate of Training and Technical Education (TTE) for allegedly trying to discontinue the Dilli Ki Yogshala programme, which was launched on 13 December 2021. According to Kejriwal, 17,000 people used to take advantage of these free yoga classes in Delhi but are now worried.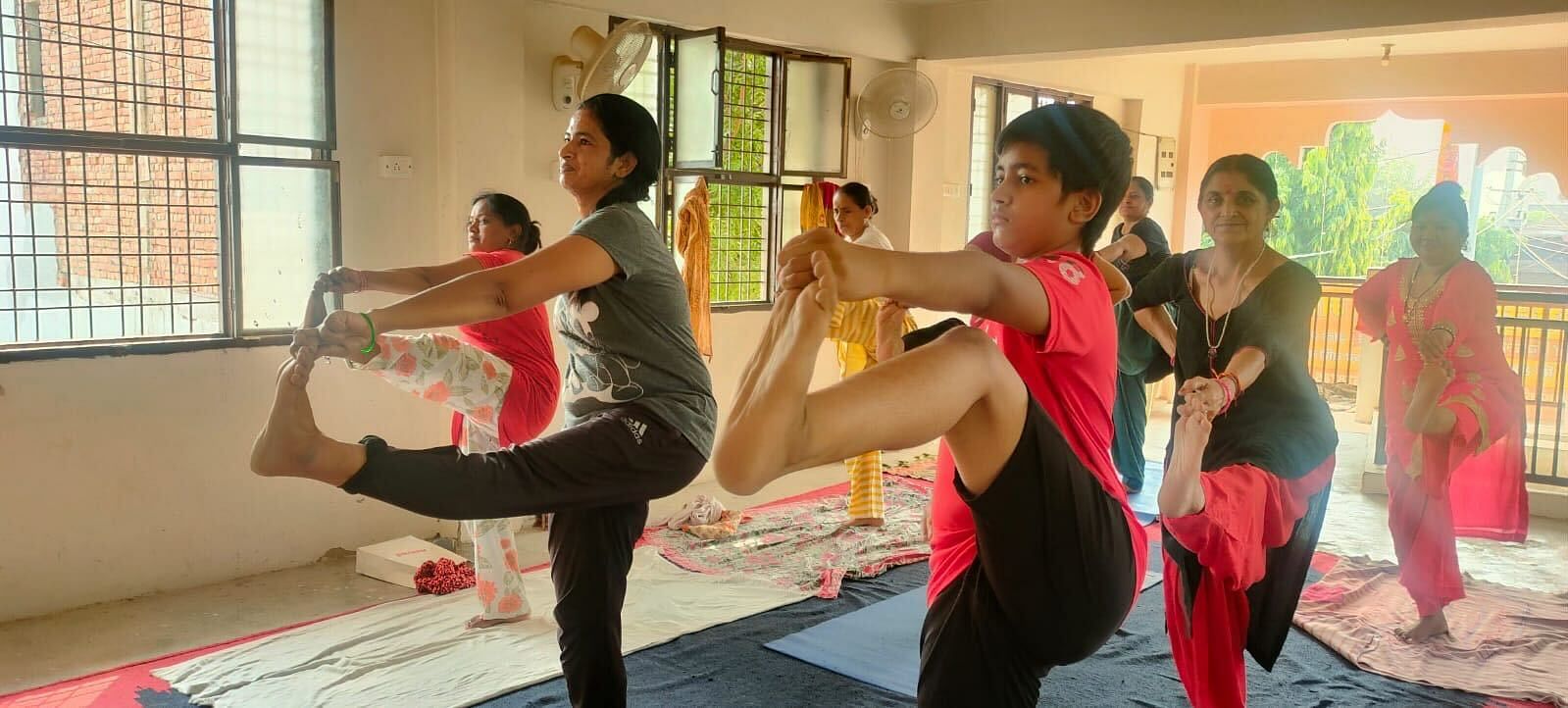 "Yoga classes in Delhi will not be stopped. If I have to beg on the streets to provide money for classes, I will, and pay you whatever you charge, but the classes will not be stopped. Our goal is to take the current 17,000 strength to 17 lakh and two crore," Kejriwal said at a press conference on Tuesday.
The trainers, though, remain clueless on when the yoga classes might start again.
"As of now, we do not have any information about taking classes. As soon as we get any information, we will go to take classes. Our students are constantly worried about this," Shilpa said.
---
Also read: NCR has a graveyard of ghost malls—eerie storefronts, broken mannequins, mammoth losses
---
Helpful for many
In the 11 months of its operation, Dilli Ki Yogshala had become a boon for many Delhi residents.
Forty-eight-year-old Ashok had constipation, but after seven months of yoga classes, he says he has become "completely healthy". "There should not be politics on this programme, which is related to health. It helps many people. Many of my diseases have been cured after doing yoga. It has benefited almost everyone who does yoga with us," he said, adding that if the classes don't start soon, he will write to the PMO.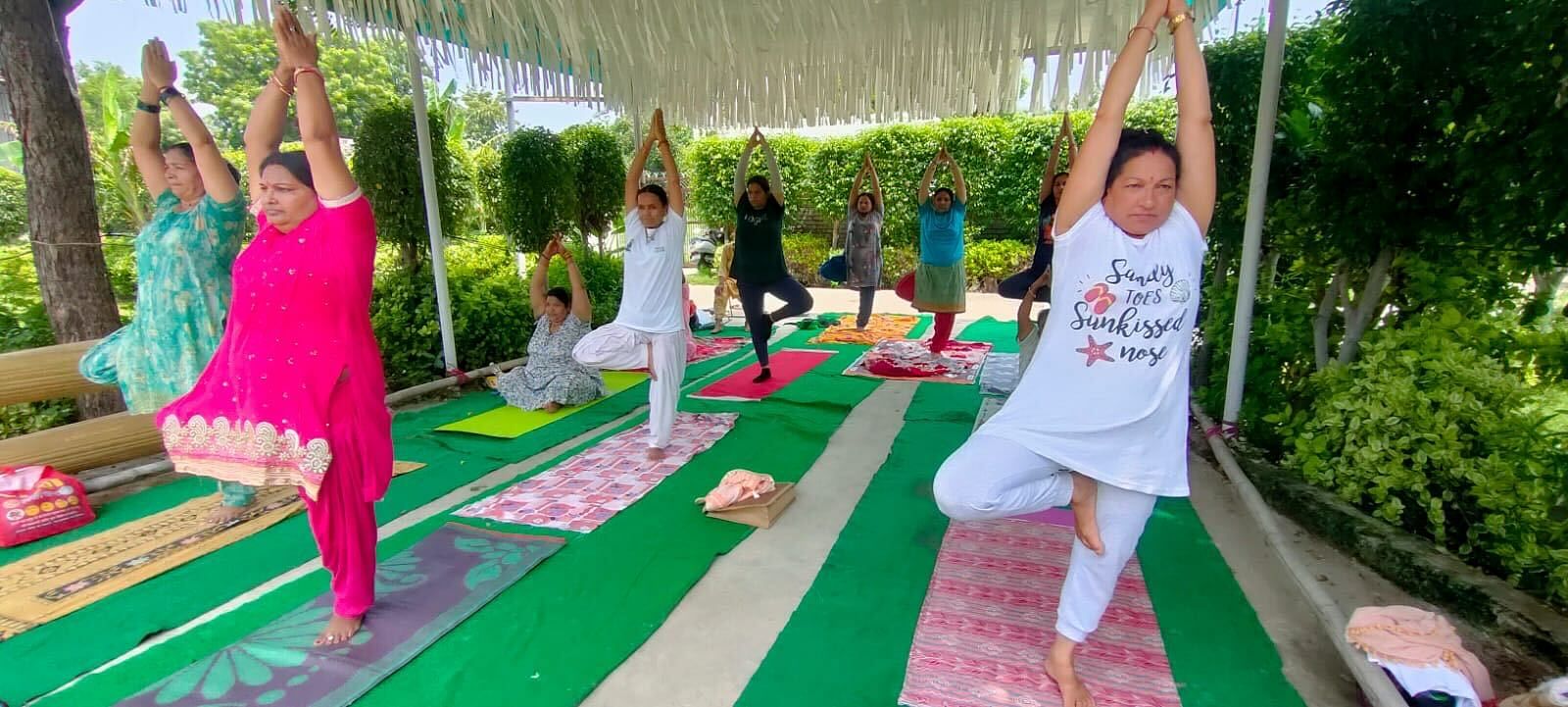 Premlata, who is a retired teacher, says she lost 7 kg in six months by doing yoga in Dilli Ki Yogshala. "I have benefited most with my cervical problem. Our yoga teacher works very hard. When a new person joins, she teaches with full attention. This class should not be stopped," she said.
But caught in the dispute between CM Kejriwal and L-G Saxena, these women fear that their yoga classes may stop indefinitely.
"Our PM Modi of BJP himself does so much yoga, then why so much politics, why this AAP vs BJP fight is happening?" asked Premlata.
Shilpa says that people from every background and age group come to do yoga in her class. "From 8 years old to 70 years old, from a housewife to a retired IAS officer, I teach everyone," she said.
On Wednesday, the Delhi government called all the yoga trainers to the Legislative Assembly. Shilpa hopes there will be a positive outcome and the programme won't meet an unfortunate end in Delhi's political tussle. Until then, breathe in and keep calm.
(Edited by Prashant)