Apoorv Singh, 28, was walking with his dog in his society compound in Noida Sector 70 on Sunday when a group of residents accosted him. Singh was questioned about not putting a muzzle on his dog, while someone reminded him of the notice sent out by the residential authority against taking out pet dogs for a walk in common areas.
This charged response to a seemingly benign act will find a lot of takers in Delhi-NCR these days. Several cases of dog bites in recent weeks have put Resident Welfare Associations (RWAs) and maintenance officials in housing societies on edge. And so they are sending out notices and warning messages on a regular basis.
Residents have been informed about the two children, aged 10 and 11, who were bitten by dogs recently in Noida and Ghaziabad. The latter had to undergo surgery, which left him with 150 stitches across his face. In Mumbai's Panvel, a Zomato delivery agent was bitten by a German Shepherd in a housing society where he had gone to deliver food. All three incidents were recorded on CCTV cameras and the videos are now viral on social media.
The RWAs of Indian cities have declared a war on dogs. The messages flooding their WhatsApp groups have varied degrees of warnings. Some have moved beyond asking people to 'beware of dogs'— they now tell residents to 'beware of dog lovers' as well.
Just as dog parents are feeling alienated in their living establishments, a new line of attack has been opened against people who feed dogs as well. Several media houses recently reported that the Supreme Court had passed an order saying dog feeders could be held responsible if the animal attacks someone. Animal rights activist and Lok Sabha MP Maneka Gandhi released a video to say it was "fake news".
But in situations like the one Apoorv Singh found himself in, hardly anyone stops to think about the facts. The group of residents that had surrounded him on Sunday were carrying an old notice that did not make it mandatory for owners to muzzle their dogs. Things quickly got out of hand when Singh started recording the conversation.
"One man started touching my dog to provoke him and when my dog retaliated, he started telling everyone that my dog bit him," Singh said.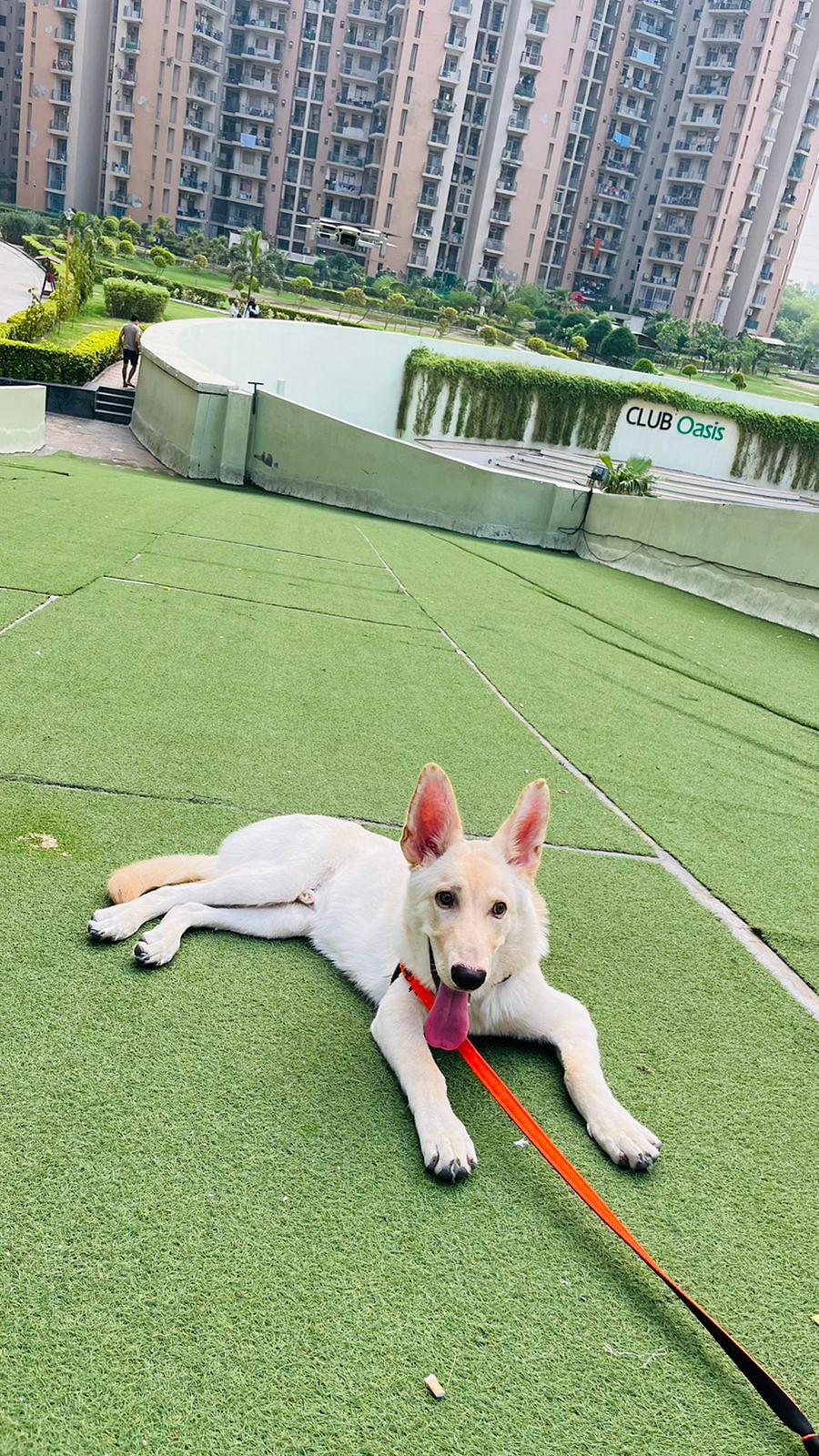 Nearly two dozen dog owners from Singh's housing complex have complained about receiving similar treatment in the past couple of weeks. They were asked to not walk their dogs, not to use elevators, and to cover their dogs' mouths. After multiple complaints, the society sent out a new notice. It advised residents to muzzle their dogs if they are violent and added that the "same cannot be legally forced by anyone to implement." 
---
Also read: India wants zero rabies cases by 2030, but there's no central data on dogs or dog bites
---
Anti-dog lovers
As per the revised 2015 guidelines of the Animal Welfare Board of India, pet owners cannot be denied amenities like elevators. But misinformation and aggressive campaigns against dogs now dominate the debate. Vidit Sharma, member of Save A Stray, an animal protection organisation in Noida, recently received 20-30 complaints and calls for help from pet parents and feeders. Sharma said that the concern over dog bites is legitimate and that dog parents and those who feed strays should cooperate and try to minimise human-animal conflict. He, however, admitted that the recent cases in Delhi-NCR have given an opportunity to people to harass pet lovers.
"Pet owners are being targeted by their society administrations. Some people in Greater Noida have called to say that their societies have banned them from keeping a pet," Sharma said. He added that many owners are abandoning their dogs to avoid what's becoming a daily struggle. The Municipal Corporation of Delhi (MCD) has also urged people to register their pets. In case an unregistered pet is found on the streets, the MCD has the right to detain it.
The 'dog terror' has also reached Pilkhuwa, a small town near Hapur district of Uttar Pradesh. Sonali Tripathi, a doctor at Hapur's Saraswati Institute of Medical Sciences (SIMS), was already fighting her property manager's hostility towards her pet dog and the ones she feeds on the streets. After the property manager saw videos of dogs biting children, he pasted several posters in Tripathi's locality and also sent out WhatsApp messages warning everyone about the "terror of dogs". Tripathi said she has tried to explain to her neighbours and her landlord that a Shih Tzu, which hardly weighs five kilograms and the scared dogs on the street will not harm anyone. It hasn't worked.
"I once called the police but the inspector refused to file an FIR. He talked to the neighbours who were troubling me and told me he has scolded them and that it's just a dog issue which can be handled easily," Tripathi said. The issue has now been 'handled'—Tripathi has agreed to move out of the house.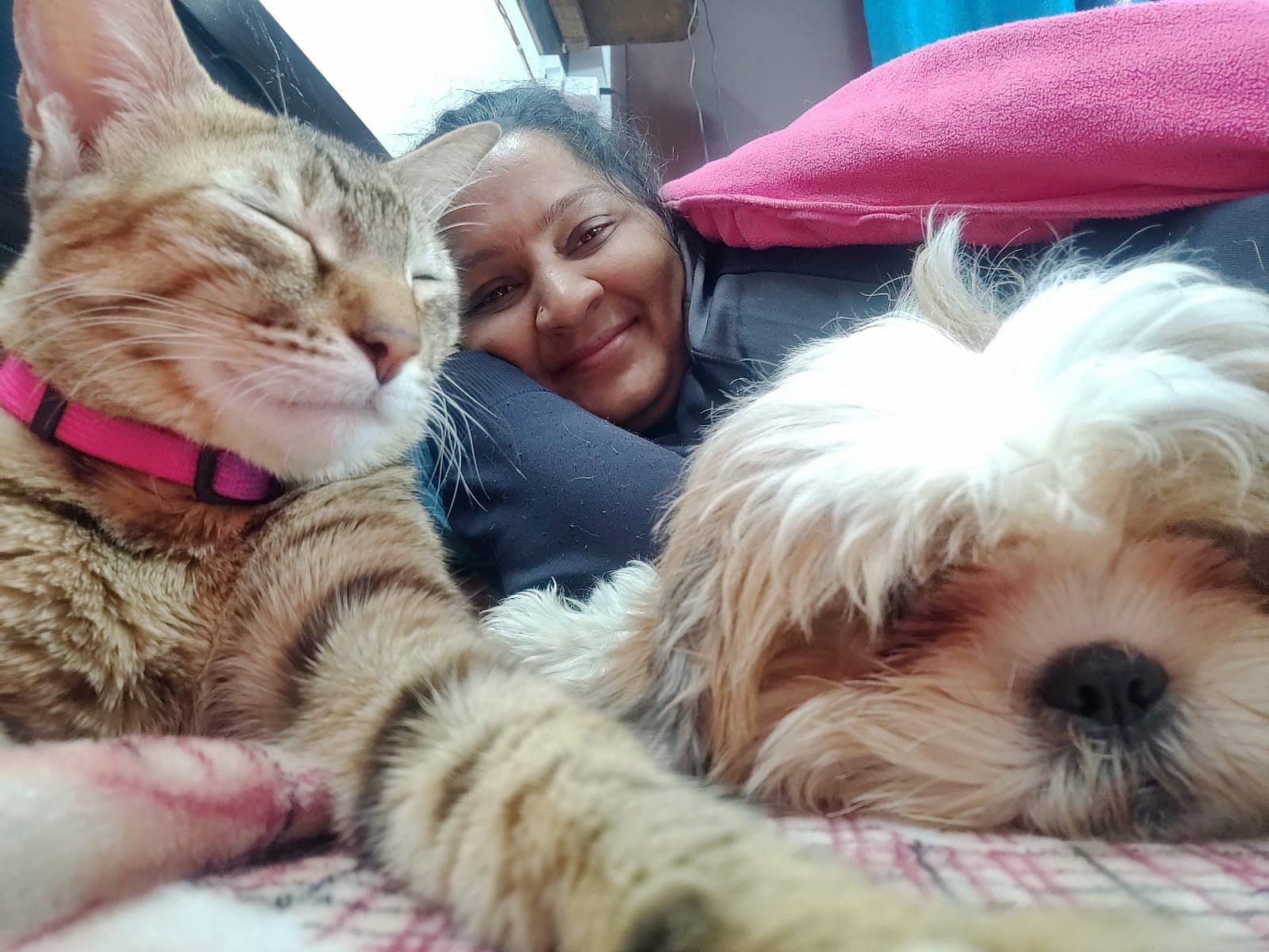 ---
Also read: Dogs around Supertech towers are back on Noida streets, rescuer says 'no trauma'

---
Following guidelines
According to Sharma, dog feeders should follow the animal welfare board's guidelines and identify a feeding spot for their pets to avoid arguments with neighbours.
Many individuals with a pet are also against feeding stray dogs. They say feeding stray animals "encourages erratic behaviour".
"When they don't have to scavenge for food, they have nothing to do which causes ruckus on the streets," said 39-year-old Bulbul Goplani, a working professional from Gurugram who has a two-and-a-half-year-old dog, which was once bitten by a stray dog.
Goplani has always had a behavioural trainer for her dog, which has made the animal cordial around people. As a pet parent, she said that pet dogs bite because they are not properly trained by their owners. "I see maids walking their owners' dogs because they don't have time. Such owners are irresponsible, which is also why their pets act out," she added.
---
Also read: Dear dog lovers, people who fear dogs are not animal haters
---
Quality of life
When the 11-year-old boy from Ghaziabad was bitten by a pitbull, his father spoke to the media about the dog slipping from the hands of his owner and disfiguring his son's face. "Our children are not safe," the father said.
"Children like to play outside in parks and common areas, elderly people want to walk and if a stray dog comes sniffing, it can get very intimidating," said Varun Sawhney, a member of RWA at Jaypee Greens society, Noida. Sawhney added that strays disrupt quality of life, which also applies to unruly pet dogs.
"Pet dogs love their owners but you can't predict how they will behave with other people. Some get scared even when a friendly dog comes close to them because animals are unpredictable," he said.
Sawhney added that the dog issue has now become a major problem in high-rise societies and it has severed many friendships. As human-dog conflict escalates, the four-legged animals seem to be the bigger villains. Only without a voice in the matter.
(Edited by Prashant)