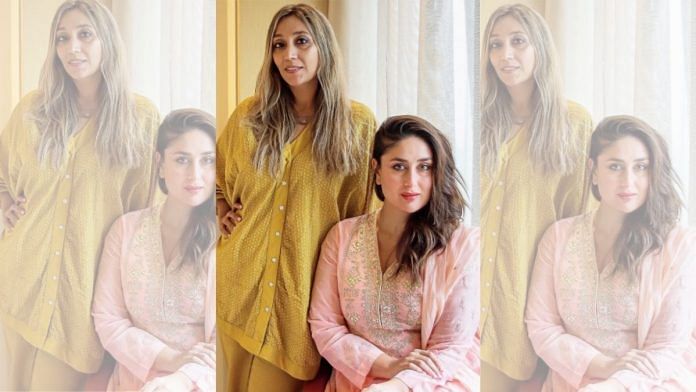 New Delhi: The second edition of the fundraiser 'Baradari', which seeks to raise money for artisans and promotes partnership between high-end designers and local craftspeople is set to begin Friday.
Endorsed by Bollywood actor Kareena Kapoor Khan, the fundraiser was launched last year by noted fashion columnist Namrata Zakaria with an aim to empower Indian artisans to become entrepreneurs.
More than 70 reputed designers including Sabyasachi, Tarun Tahiliani, Abu Jani-Sandeep Khosla, Manish Malhotra, Anamika Khanna, Rahul Mishra, Raw Mango, Varana, Monisha Jaising are participating in the fundraiser.
All of them have donated two of their signature products for an e-commerce sale to raise money, which will be sold via ensembleindia.com. The proceeds will go to weaver and embroidery communities that Baradari has chosen. Besides this, Baradari is also inviting donations through the online fundraising platform Ketto. The event will conclude on 13 August.
According to the organisers, the brand Baradari stands for economic equality and social justice between designers and artisans. In the last fundraiser, they raised Rs 50 lakh, which was distributed among five weaver and embroidery communities last year. As many as 110 designers had participated.
"Baradari is a wonderful initiative as it speaks about economic equality in the world of fashion and textiles. This is the most important conversation fashion in India needs to be having. Designers and artisans are partners in making an outfit, and Baradari wants all of us to acknowledge that partnership," said Kareena Kapoor Khan in a statement.
With this fundraiser, Baradari hopes to make the business of craftspeople economically sustainable by providing them an economic cushion to absorb market shocks.
"I believe the most exciting time to be in fashion in India is right now. Almost each one of our talented designers is bringing out such stylish collections deriving our crafts and ethical responsibility," said founder Zakaria.
"This has led us to talk about an economic partnership between designers and craftspeople, where even the artisans are paid fair wages and encouraged to become entrepreneurs themselves. This economic partnership is real sustainability, and is very possible to achieve," she added.
---
Also read: The journey of Vaishali S, from a teen who left home with no money, to the Paris fashion week
---