On 25 August 2000, a young couple opened their first restaurant, a small spot in Delhi's East of Kailash. Neither of them had any professional training in culinary arts or restaurant management. He had joined the National Defence Academy straight out of school and then served in the Indian Army's 3rd Gorkha Rifles regiment, while she, with a background in social development, had worked with an NGO in England.
Now, 20 years later, Aseem Grover and Fawzia Ahmed own eight outlets of The Big Chill across the National Capital Region, and four of The Cakery and The Creamery, their speciality dessert and ice cream parlours.
It wasn't easy when it began, and it is even harder now during the pandemic, which has hit the restaurant business hard. But Aseem and Fawzia have never viewed The Big Chill as a business, and that, he tells ThePrint, might be why it has survived and is growing.
Love in Rwanda and a 10-day ice cream making course
It all began with a chance meeting in Rwanda that turned into a lifelong partnership, both professionally and personally. Aseem recalls, "I was posted in Rwanda, on a UN mission, and Fawzia landed up there to visit her uncle who was the political head of mission. She looked at it as the chance of a lifetime because who really got to go to Rwanda on a holiday back in the day — but it turned into a whole new life because we met!"
The two fell in love and Fawzia, a British citizen working with an NGO that served women who had suffered domestic violence, decided to move to India. They got married and she got a job with an NGO in Delhi, while Aseem was posted as an instructor at the Indian Military Academy in Dehradun.
Long-distance marriage was, of course, hard. Also, Aseem had broken his ankle three times in 10 years and Fawzia had no interest in being an Army wife moving from one place to another. So they decided to quit their respective jobs and start something up together in Delhi.
"But where was our skill set?" Aseem laughs. "Fawzia is a special-occasion cook, as she calls it — she's interested in desserts and had done a 10-day ice cream making course as a student in America, with the hand churning and all of that. That was the sum total of our combined experience in the food business. But when we were in Rwanda, she had randomly asked me what I wanted to do in life, and I, for some unknown reason, said I'd like to maybe have my own café."
That random answer to a random question on a date turned into The Big Chill.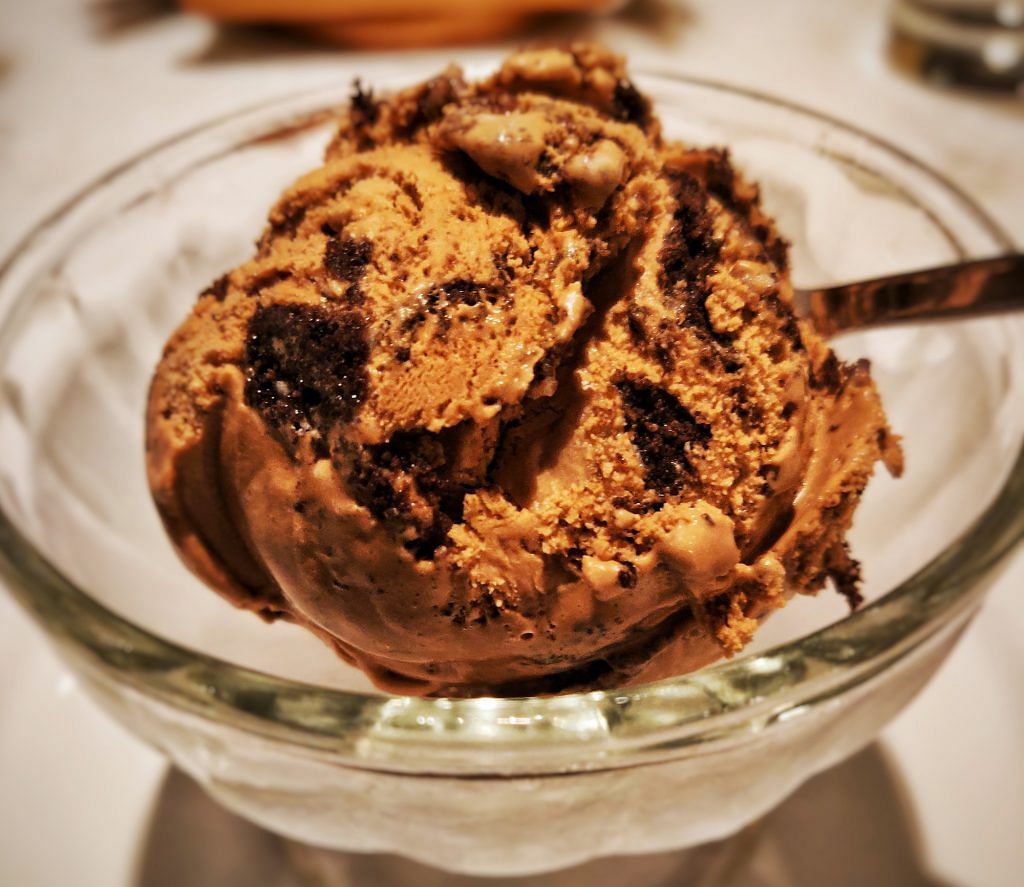 ---
Also read: Zomato report says 10% restaurants have closed down, 30% more could shut due to Covid impact
---
College students worked at the café just for a milkshake
It started off as a small ice cream- and dessert-only café in East of Kailash in South Delhi, just down the road from Lady Shri Ram College for Women (LSR). "We wanted to do food, but didn't know what. Back then, Delhi's restaurant scene had either the ones in five-star hotels or the Pandara Road butter chicken diner variety, but nothing in between, really. We really wanted The Big Chill to be a casual, young people's place. We thought it would do well and there wasn't much like it."
Ask anyone who studied at LSR in the early 2000s, and you'll know just how on the money Aseem and Fawzia were about that.
For young students who didn't have deep pockets, the reasonably priced slices of Mississippi mud pie, squidgy chocolate mousse cake, banoffee pie and blueberry cheesecake, and scoops of maple walnut and coffee oreo ice cream, were nothing short of a blessing.
It helped that all of these came with a dose of good vibes, nostalgia and coolth, thanks to the posters of classic Hollywood movies that now line the walls of every outlet of the restaurant.
"We are both big movie buffs," explains Aseem, as if the name and the décor of the restaurant didn't make that obvious.
"Fawzia and her first cousin have been collecting films and film posters since college, and they were lying around, so we used them. The café was meant to be about us. It wasn't designed with anything else in mind, just our personalities, and even that, perhaps not even consciously. Even the name, The Big Chill (after the 1983 comedy drama starring Glenn Close and Jeff Goldblum), was decided over brainstorming emails between us and all our cousins — that time email had just about taken off in India!"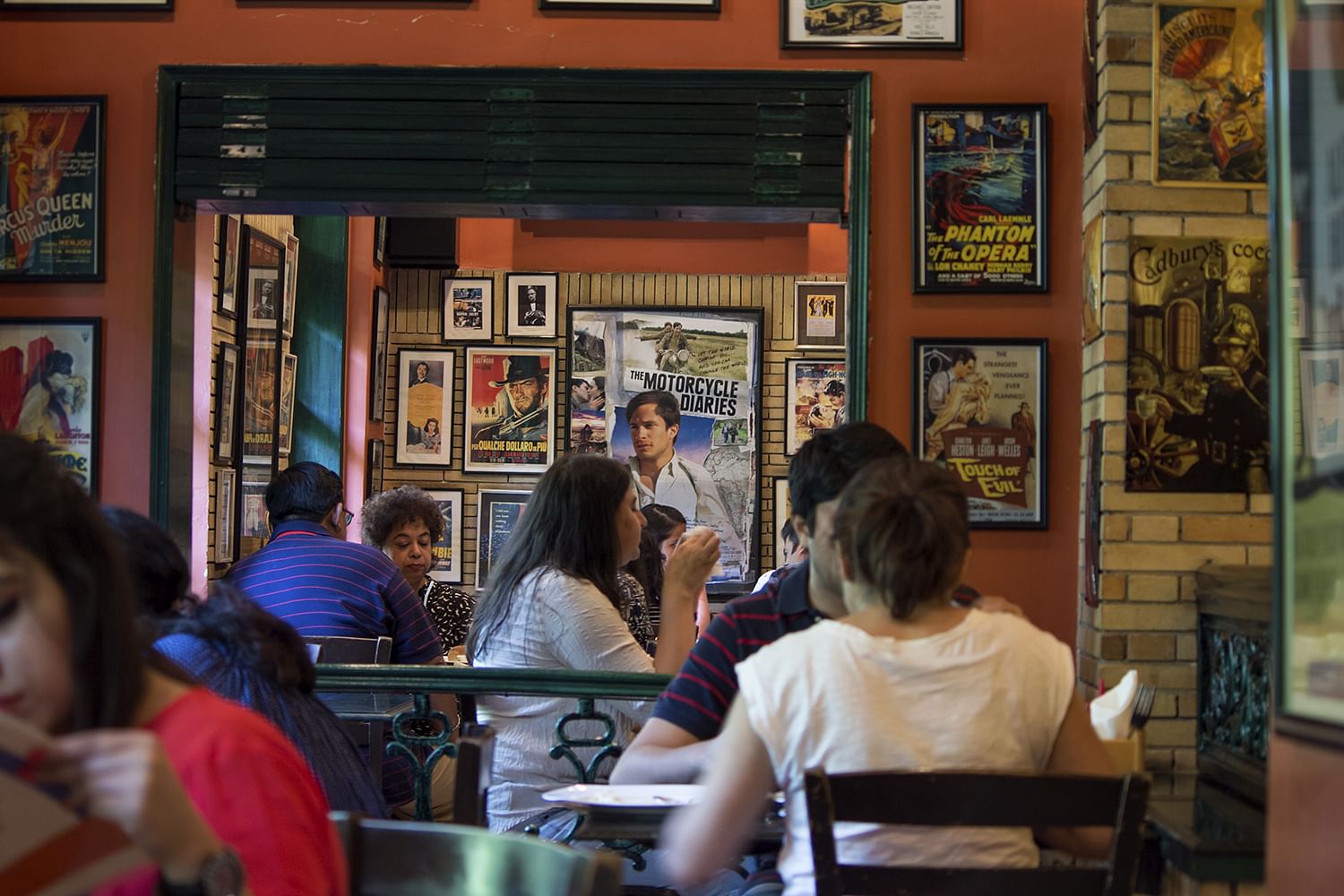 The funny thing is that even though the vibe is so decidedly young, casual and college-oriented, the decision to open near a college wasn't thought out like that. "We just picked what we could afford and was available. We had actually signed something near Mehrauli, but we realised it would be hard to get licences and things were not working out. The East of Kailash place gave us a lot of space — the kitchen was four times the size of the front of house! It should be the other way round, but it worked for us as we were able to experiment in the kitchen so much."
When they began, it was just Fawzia, Aseem and one other boy who handled everything from cooking and cleaning to serving.
Aseem recalls how ridiculously happy they would be when groups of college students started coming in.
"We were naively happy with the jumps in sales that were really next to nothing, a few hundred rupees a day, but we also noticed that there were a lot of repeat customers — noticeably from the paying guest (PG) accommodations in the area. This guy whose mom owned a PG was like, 'I have been coming every day for a milkshake for 10 days, but now I can't afford to pay you so can I work for you?' I told him, 'I can't afford to pay you either, so how about you work for two hours and earn your milkshake?' That family is now among our closest friends."
---
Also read: Europe clamps down on nightlife & partying to regain its grip on coronavirus
---
From using own music system to being in the malls
Two months later, Fawzia and Aseem started a food menu, having settled on a Mediterranean comfort food vibe (the baked penne with pepperoni and gouda, fusilli with sundried tomato and cheese and baked potato with ham and cheese are still favourites, especially on a cold winter day, and followed by a slice of chocolate truffle cake).
They scored some second-hand sink units, chillers and cooking units from a restaurant that had closed down, expanded the restaurant to include a first floor, and in 2003, opened an outlet in the Holy Grail of Delhi's retail spaces — Khan Market.
It was a leap of faith, but one that worked. "A lot of people started telling us we needed to be better placed, not limited to East of Kailash. We knew Khan's expat clientele would appreciate what we do — our ice creams and desserts have no preservatives or artificial colours, but they're still decadent."
Aseem adds, "In 2005, when flats in Khan became commercial, we took one that belonged to a friend and then we added another, bigger outlet in the same market after some time, when we saw the move was working. Now we are in malls across the NCR. But though we moved out of East of Kailash to Kailash Colony Market across the road in 2006, we are so emotional that we hung on to that first lease till 2018!"
That emotional approach is something that has permeated every part of how they run their business, including the menu, which is huge. "A few years ago, we actually tried to downsize our menu and be clinical, but customers began calling the outlets asking why and they wanted those items back. So we felt really bad and put them back. Now, we might add to the menu, but we pretty much don't take anything off," Aseem chuckles.
This way of working, Aseem believes, is why The Big Chill has thrived in an industry that is known for its attrition rate, despite no real marketing, no active social media and, until recently, no home delivery.
"We didn't know how to advertise and market the restaurant. It took off on word of mouth completely, and I think the base that got built is much stronger than what any amount of inorganic, artificial marketing can build. We offer no gimmicks, no promotions, no random discounts, we've kept it simple and straightforward. We know what our limitations are and what we're good at, and we insist on using certain ingredients and won't make do with something else. Also, there isn't a central kitchen — all the food except the ice creams and desserts is freshly made at each outlet."
But running a dozen outlets across the NCR must mean they have compromised on the emotion and the homey vibe somewhere, one thinks.
"Well yes, when we started, we used our own music system, computer and microwave from home," recalls Aseem. "So of course, one has become more professional than that. We have top-of-the-line equipment and it's not a mom-and-pop show anymore. Having said that, I think there is a heart and soul to every outlet."
Even in the malls?
"Oh we had huge qualms about opening in a mall. DLF spoke to us for a year before we said yes. We kept saying we're not a mall brand, but after the 2006 sealing episode, we also realised that malls would at least be a safe bet. Also, the mall wanted us for us, they wanted us to keep our vibe," recalls Aseem.
He adds that it is the service that makes a place. Most of the staff across outlets are people "who have grown with us, been part of the Big Chill family". Aseem talks about Jai, who started off as a busboy in 2002, taught himself English at an institute in South Extension, worked his way up and is now at the manager level.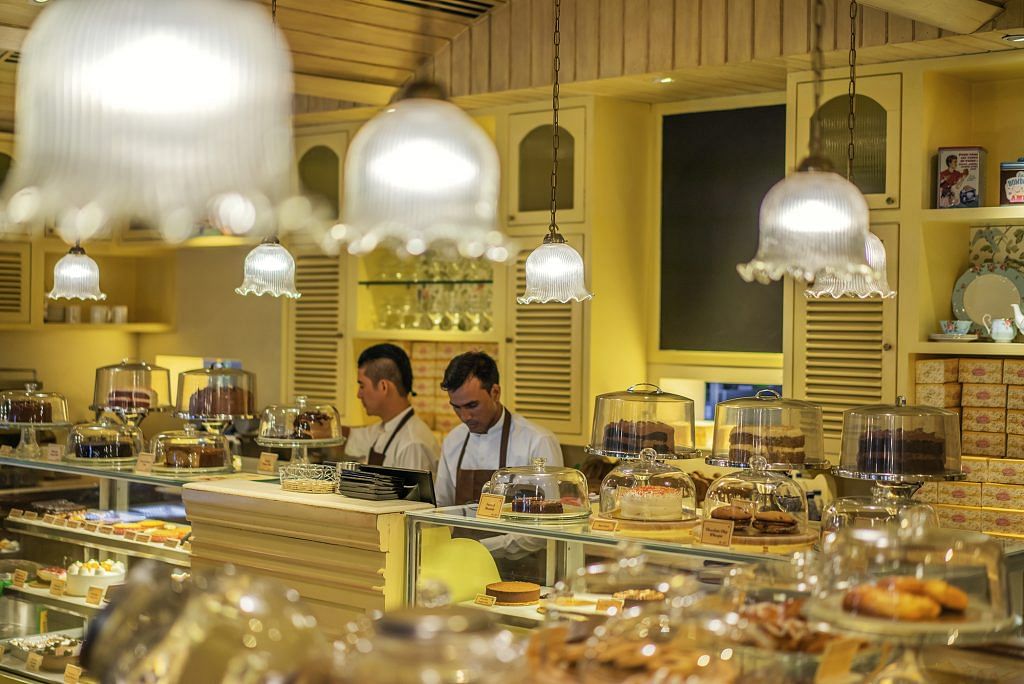 Covid, new business models & relationships that matter
Taking care of their staff is something Aseem and Fawzia don't take lightly, especially now, during the Covid-19 pandemic. The restaurant industry has suffered major losses in the last few months, and although business is picking up, it has meant a huge change in how The Big Chill functions.
Aseem and Fawzia aren't terribly gregarious and on-the-scene restaurateurs. The Big Chill didn't even have a running website until now, because it has started doing home delivery, after two decades of holding out.
"We have around 988 people across the eight outlets of the restaurant," explains Aseem. "Very few have resigned and gone home, so we have been lucky. We carried on giving them 50 per cent salary throughout, plus rations to cook at home. But we have also had to relook at some of the economic and financial models, like we just started home delivery, and it's much harder than I thought it would be — figuring out an online presence, tying up with a delivery platform, integration of systems, which took us almost two months to figure out."
Also, factoring in packaging costs and other associated costs means their profit margins have actually shrunk. "It's a tight squeeze," says Aseem, "but our priority is to see this period through and get our staff salaries back up to 100 per cent this year."
---
Also read: We asked 14 men to eat as much pizza as they can to study how bodies cope with excess
---