Politics, literature, entertainment, science, art, fiction, fashion — you name it, and Dharmyug covered it all.
First published by Bennett, Coleman and Co (commonly known as the Times Group) in 1949, the magazine became a household name when noted writer and playwright Dr Dharamveer Bharti became its chief editor in 1960, a post in which he continued until 1987. Dharmyug shut its press 10 years later. 
In an article written in Prabhat Khabar, Rajya Sabha MP and JD(U) member Harivansh Singh Narayan, who wrote for Dharmyug from 1977-80, credited Bharti with raising the bar for Hindi journalism post-Independence. It was under Bharti that Hindi journalism took pertinent issues of the world and India to people's houses.
"Jeewansingh Thakur's social commentary on how urbanisation was changing India sociologically and psychologically, or R. Mithileshwar's stories on how rural India was changing, every story found its place in diverse Dharmyug columns," Narayan tells ThePrint.
"It was a magazine that was read by everyone, right from Kashmir to Kanyakumari, from Gujarat to the Northeast," Narayan says, adding that the magazine once had an estimated 8-9 lakh weekly subscriptions. He notes that the magazine tried to bring stories from every state to its readers, and was one of the most diverse newsrooms he ever worked in.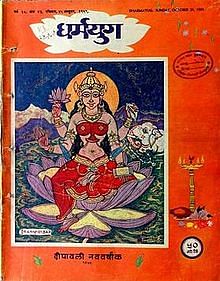 A platform for artists 
Dharmyug soon became the platform for budding artists at that time, when avenues to showcase your talent or publish your work were limited. It was the first big break for artists across disciplines. The magazine is credited as the first to publish legendary writer and Padma Shri awardee Shivani's stories and serialising Mohan Rakesh's now-cult play Aadhe Adhure. It was also the first magazine to publish the work of Mrinal Pande and Rajesh Joshi, among others. 
"Not only Hindi writers, but writers across spectrum and languages like Gujarati, Marathi Bengali, Tamil…were given their first break in Dharmyug," says Narayan, adding that it was Bharti's workaholic nature that allowed the magazine to publish so many works of promising storytellers.
"Dr Bharti would go through almost every story that came to Dharmyug himself."
National award-winning painter J.P. Singhal's first painting was published by Dharmyug in 1954, when the painter was just 20 years old. Thereafter Singhal, who has approximately 2,700 paintings to his name, became a household name and rose to fame as a calendar artist. His work has been allegedly reproduced over 800 million times. 
The weekly also published many known comics in its magazines, like Dabbuji ka Kona, where comics by popular cartoonist Abid Surti featured. The magazine was also among the first publications to publish comics by Pran and regularly featured works of Harish Chandra Shukla who goes by the pen name Kaak.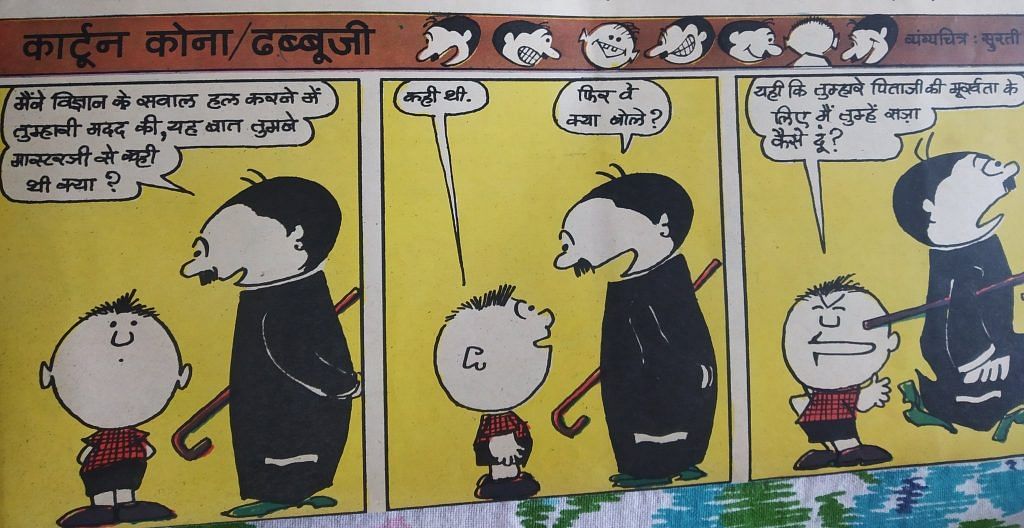 Narayan recalls how, every week, families would fight over who'd get their hands on the A3-sized magazine first, given that it had something for all age groups. 
Dharmyug is one of those publications from the past that not only helped a young, newly Independent India understand the world and itself better, but also set a standard for journalism that publications across genre and languages still aspire to.  
---
Also read: Sorry Shaktimaan, it is Nagraj who was the first superhero of India
---