New Delhi: Imagine endlessly scrolling through Instagram for hours on end, seeing the same dance for the hundredth time, when you suddenly come across one of Maroof Culmen's reels – old Lucknow houses or forts, drone shots, Hindi poetry. Whether he's giving you a taste of the 'first fruit of the monsoon', the Jamun, or a tour of the Maqbara Alia, one of the oldest tombs in Lucknow, the Instagram page will make you want to pack up your bags and take the next flight out. There's a lot in India's cities that Indians miss out on – Instagram pages are now filling that historical gap.
The pages aren't just limited to heritage buildings, but also celebrate and showcase the community and intangible culture that reside in these old quarters. From the Haider family in Amethi to the Sakarwada heritage site in Nashik that once housed the local police station, history in India lives and breathes.
"One day, I went on a heritage walk by a tourism agency to understand the narrative they were portraying of old Delhi. I was hurt when I discovered that while the tour guide was showcasing these over-hyped monuments in a great light, he described the people living in old Delhi in a very negative light – as pickpockets and so on. That's when I decided to work on changing this narrative," says Abu Sufiyan, who runs the Instagram page Purani Dilli Walo ki Baatein.
Mumbai to Lucknow to Kolkata – Most Indian cities now have Instagram pages dedicated to their forgotten histories, buildings, and people. Instagram and its visual-centric interface have created the perfect medium to build a modern photographic archive of heritage spaces. It has given heritage enthusiasts and conservation architects throughout the country a platform.
"I share nothing but history, monuments of dying splendour, tales of what once was and how it ended. From a broad perspective, one may think it's the same thought put on repeat. However, if you look closely, each shot captures a story that is unique to itself. No matter how much I try to conform to a pattern, a thought, the places I visit challenge me to be versatile at what I share," said Culmen, who began his page in 2020 as a personal journal to showcase the monuments he had captured.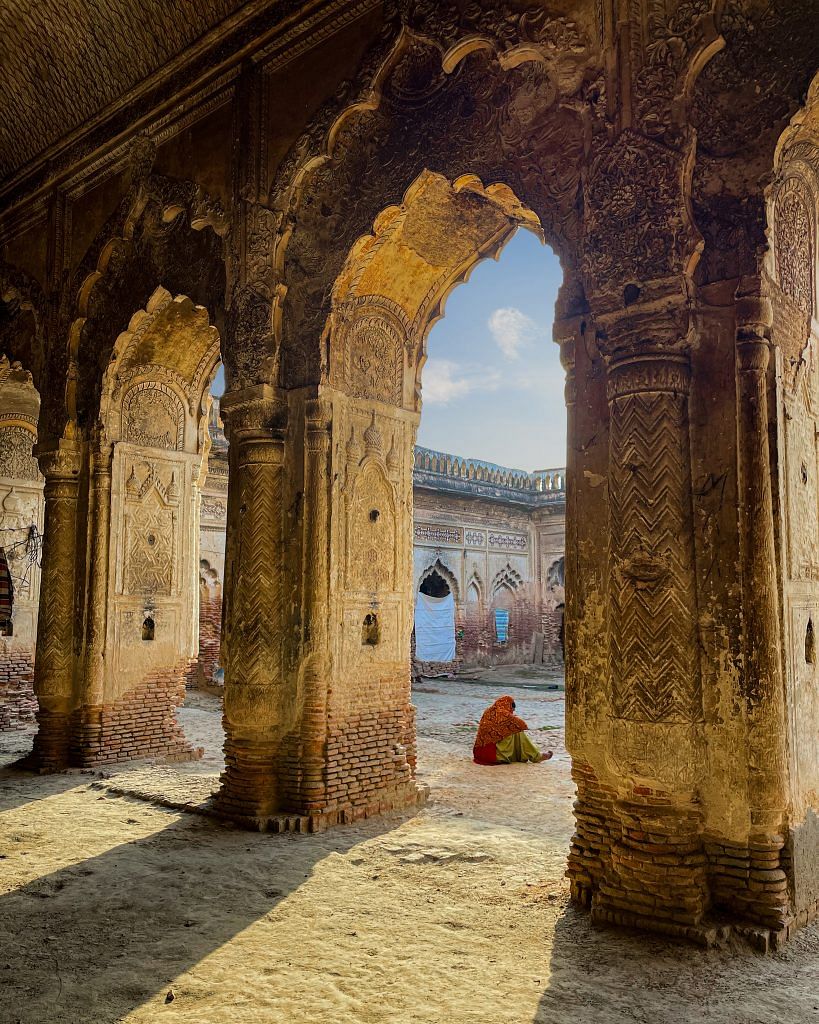 ---
Also read: Now world truly values Jaipur: How residents thanked us for getting UNESCO Heritage tag
---
India's history-soaked cities
Abu Sufiyan's Purani Dilli Walo ki Baatein was one of the early heritage Instagram pages out there. Initially started on Facebook in 2014, Abu made his Instagram debut the following year. As a young engineering student in Chandigarh terribly missing his home city, Delhi, Sufiyan created this community to bring attention to the often-misunderstood parts of Old Delhi.
Eight years later, he has almost 84,000 followers and conducts different heritage walks, where artists, historians and even journalists take people across the city, sharing local stories.
Sufiyan's history tours are not based on information from books but rather from people 'who have lived the stories of the city'.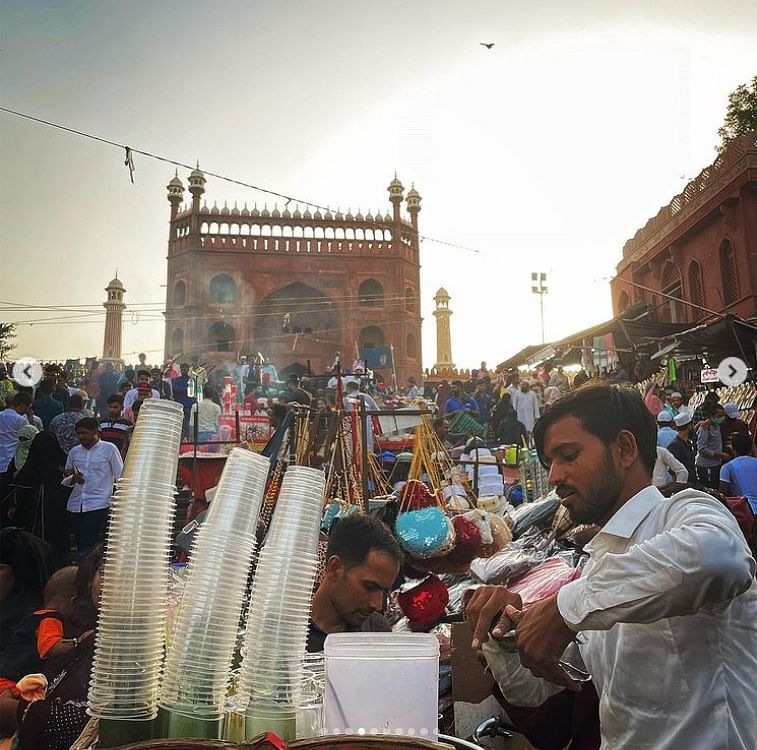 "I spend 2-3 hours talking to people across the city, everyone from authors to chaiwallas," he says.
While narrating an incident that led to him organising a series of events highlighting old Delhi life, Sufiyan said, "One day while I was in the library, an old man approached me. One thing led to another and he started reminiscing about the Mushairas in old times. I learnt how people would come together in homes for an evening filled with shayari and nasheed. This information motivated me and I decided to organise a Mushaira in an old haveli and brought together poets of all ages to perform."
Mushairas are poetic symposiums. Nasheed is a song, often Islamic, consisting of vocals either sung a cappella or accompanied by percussion instruments.
Through these events, Sufiyan has helped revive old traditions as well as forgotten dishes like Shab Daig, a Persian delicacy made of meat and vegetables cooked overnight in a sealed copper vessel, to younger generations.  He has also helped save old havelis by conducting events and raising money for their maintenance.
"Instagram is helping open up the heritage experience to audiences of all ages. Through Purani Dilli Walo Ki Baatein's page, I attended their heritage food walk hosted by chef Sadaf Hussain. Starting outside Jama Masjid, we walked through the narrow lanes of Old Delhi. They introduced me to various traditional purani dilli dishes such as Bedmi puri made of besan, served on a leaf plate with an aloo carrot sabzi. We also visited many famous food stalls, passed down for generations, such as a famous shop serving fruit-flavoured ice creams in Kucha Patiram lane," said Simran Kathuria, a blogger who regularly attends Sufiyan's heritage walks.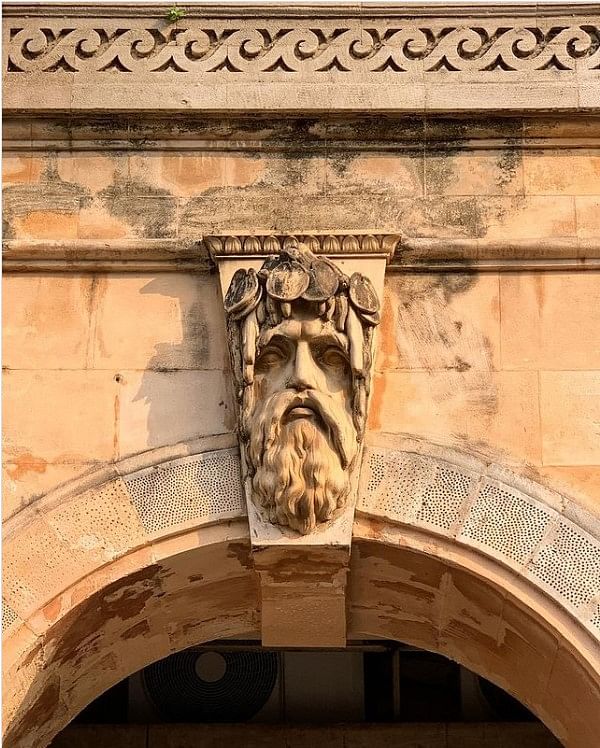 ---
Also read: Why Delhi's grand monuments will always remember young archaeologist Gordon Sanderson
---
City cornices and forgotten buildings
In Mumbai, a conservation architect is highlighting distinctive features of heritage buildings peppered across the city. Started in 2021 by Mallika Keer, Beyond Heritage aims to conserve the heritage and culture of Mumbai by creating an online repository of these buildings that still stand but are left unseen.
"These heritage houses and buildings create the fabric of the city and if we lose them, we will forget the evolution of the city around us," says Keer.
The page, which has gathered almost 35,000 followers in the past year and a half, showcases unique historic features such as the keystone heads on buildings in Horniman Circle from 1873, rare houses with a wadi (backyard) in Dadar, the ziggurat motifs and deep cantilevered balconies of Soona Mahal on Marine Drive from 1973, among many others.
View this post on Instagram
While Keer's Beyond Heritage is mainly set in Mumbai, where the Art Deco architectural style first arrived in India, through Mumbai-based architect Hafeez Contractor, the style soon spread to Kolkata in the 1930s, initially seen in buildings on Ballygunge Circular Road.
Adhiraj Bose's Calcutta Art Deco Instagram page has been showcasing the City of Joy since 2017, documenting the last remaining Art Deco structures. Inspired by the UNESCO heritage tag awarded to Mumbai for its Victorian and Art Deco buildings, Bose, a lawyer, decided to bring light to Kolkata's rich architecture.
View this post on Instagram

"Built heritage is the most visible reminder of our past, and a building can capture within it the story of a city's evolution. The importance of conserving built heritage for me, comes from this. Without a past, we are rootless, and lose a sense of direction for the future," Bose says.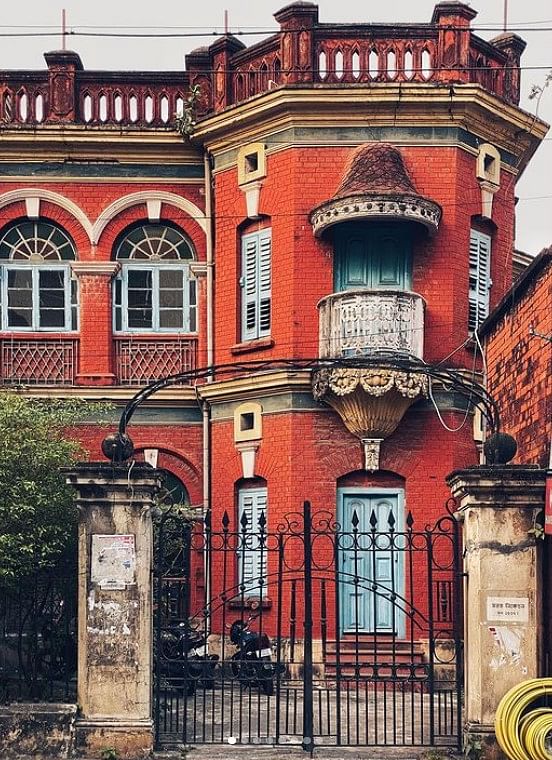 ---
Also read: Want to save Jaipur and its 2,300-yr-old mummy? Unclog the drains
---
The role of Reels
Reels have been the game-changer for history – good or bad. When attention spans are short, a heritage walk or lesson in under a minute is always going to catch eyeballs.
India's heritage Instagrammers create reels to leverage this audience. For instance, Keer's Instagram showcases the dynamism around Mumbai's heritage sites– like the Kabutar Khana near Dadar market. Built in 1993, it fed thousands of pigeons. Some of whom still gather there today.
"Reels allow me to show the vibrant energy of Mumbai. Everyone wants to see Mumbai in motion and reels allow me to do that," said Keer.
Within two bright blue doors sits an old woman hand stitching a saree. Such sights are common in old Delhi but are hardly noticed.
"With the launch of Reels in 2020, our reach increased immensely. I began posting short 3-5 second videos of Old Delhi using popular audio clips from trending Bollywood songs like Iktara, Kun Faya Kun and it went viral," said Sufiyan.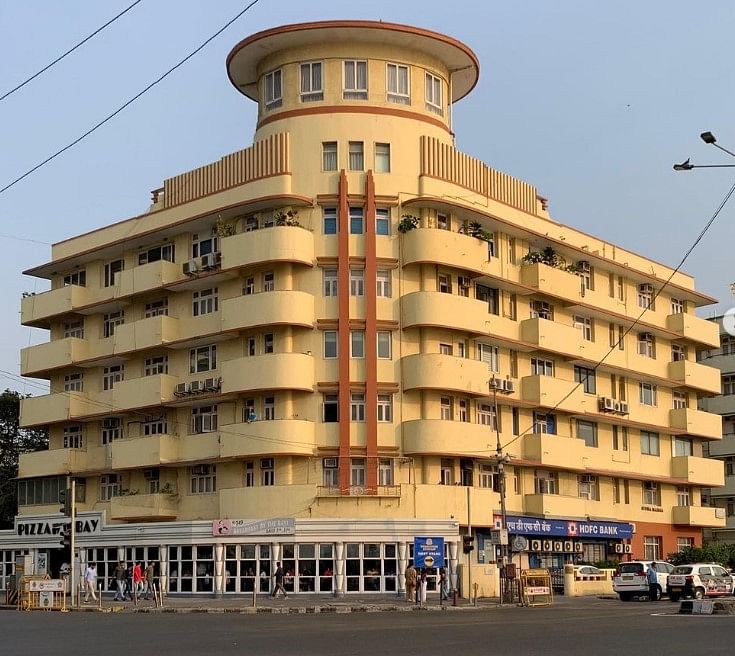 ---
Also read: Bollywood can't write books? See how Kareena, Sonu Sood are archiving history and selling
---
A race against time
The rising issue with old heritage buildings is the lack of maintenance, legal disputes, and new real estate.
Calcutta Houses, an Instagram page started by three friends Siddartha Hajra, Sayan Dutta and Manish Golder in 2014, took up the challenge to record as many heritage houses across Kolkata as they can before they get replaced by new multistoried complexes. 
"Architecture, objects, places, people – everything is transient and impermanent. However, documenting and creating archives for the future is what allows them to live on and inform the future generations," says Golder.
In Goa, an Instagram page focuses on humble verandah and porches. Created in 2017, Lester Silveria's The Balcao (Portuguese for porch) started as a personal space for him to showcase his thoughts on Goan architecture, but evolved into a public page about the history and heritage of Goan buildings.
"It is not good because it is old, it is old because it is good. There is a certain quality of aged buildings that unfailingly captivates us," Silveria writes in his blog.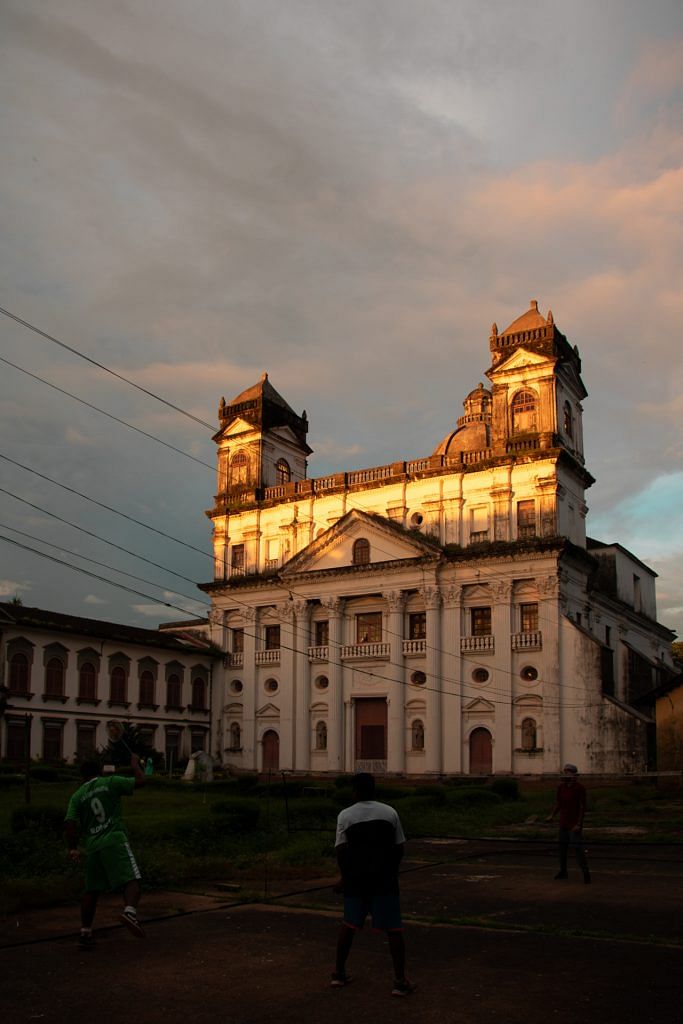 ---
Also read: Gurugram is finally getting what it lacked. A culture Renaissance of sorts
---
Who should protect this heritage?
While many of these heritage buildings are often privately owned ancestral properties, their heritage belongs to the city as well. This creates tension as to who should lead the conservation and restoration of these buildings – the inheritors or the government.
"When the Delhi government was working on restoration plans for the city, they asked some experts as well as people representing the community for recommendations, and I was one of them. I gave them three suggestions that they could easily execute without any funding. First, reduce the commercialisation of old Delhi because they are converting these old havelis into go-downs. Second, manage the traffic in the area, and third, stop builders from trying to commercialise the area," said Sufiyan.
Modernisation and commercialisation of cities like Delhi, Lucknow, Kolkata and Mumbai can take place along with the conservation of their past.
"Conservation of heritage should be part and parcel of any vision of sustainable development. Any model for development that tries to ride over this will naturally create imbalance," says Kolkata's Bose.