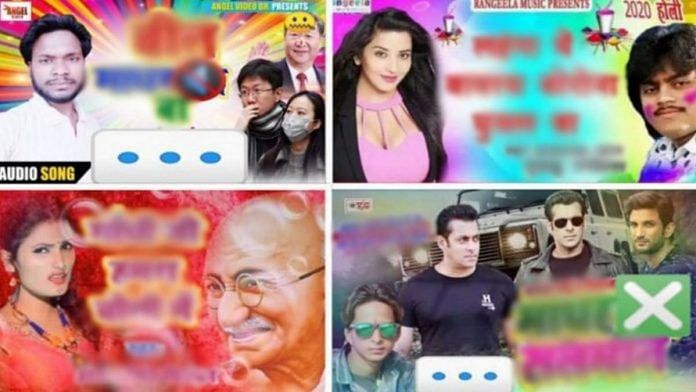 There is only one way to rescue Bhojpuri from vulgarity — state patronage
To rescue the language, the first step would be to honour the history of Bhojpuri literature and then to include it in the Eighth Schedule of the Constitution, writes Rishabh Pratipaksh.
Electric scooters are becoming a rage and Bengaluru's Ather has quietly raced ahead
Nearly three years since it launched its first scooter in 2018, Ather Energy's revenues have increased from Rs 11.7 crore in FY19 to Rs 48.8 crore in FY20, reports Angana Chakrabarti.
Navjot Sidhu, Revanth Reddy, Nana Patole — why Congress rewards BJP rebels with state chief post
Former BJP MP Sidhu takes charge as Punjab Congress chief, days after ex-ABVP-TRS-TDP Revanth Reddy became Telangana chief. Nana Patole became Maharashtra party chief in February, reports Fatima Khan.
Indian experts are wondering why New Delhi has been sidelined in Afghanistan. This is why
There's a new Russia-Pakistan axis and Quad to tackle the Afghanistan crisis. India still doesn't know what to do about them, writes Andrew Korybko.
Why mass base is no comfort to Yediyurappas, Rajes and Singhs in Modi-Shah's BJP
Since 2014, Modi's persona is the defining element for the RSS and the BJP, but he wouldn't let any regional leader harbour any such notions in their territories, writes D.K. Singh.
Team Bajwa now betting on UK to promote Taliban — to get to US indirectly
Pakistan Army chief General Bajwa is keenly engaged with the UK to market himself as someone who can turn things around, including handling the Taliban, writes Ayesha Siddiqa.
Why Mizoram vs Assam is a BJP project to 'integrate' northeast gone wrong
Assam-Mizoram violence is an outcome of BJP trying too hard to 'integrate' distinct northeastern states. This has unleashed latent regionalism, writes Shekhar Gupta in this week's National Interest.