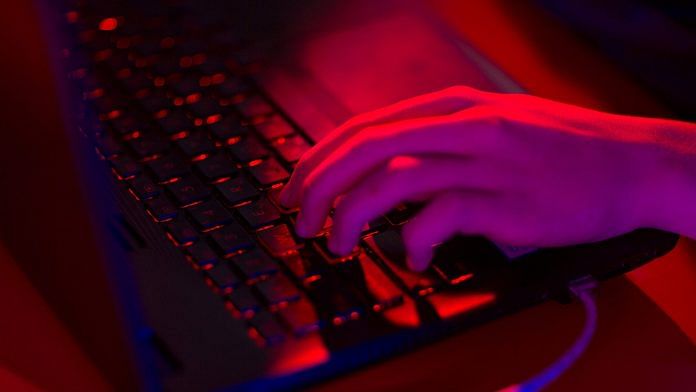 Watching, publishing, sharing pornography: What is a crime in India and what isn't
In India, viewing sexually explicit material in private spaces is not illegal but Section 67 of the Information Technology Act makes it illegal to publish or transmit "obscene material" in electronic form, reports Apoorva Mandhani.
Army uses 'jugaad' to turn the American SiG 716 into a mean rifle for soldiers at LoC
With some jugaad, the American SiG 716 rifle was equipped with 'eyes' to operate in the dark, given better grip and the ability to turn it into a light machine gun turning it into a formidable weapon, reports Snehesh Alex Philip.
In 10 days, Health Minister Mansukh Mandaviya shows how he's different from Harsh Vardhan
In just ten days in office, new Health Minister Mansukh Mandaviya has brought in a more corporate, "target" driven approach from the laidback old-school style of predecessor Harsh Vardhan, reports Abantika Ghosh.
IISc, TIFR, TISS, TMC, NCPA – J.N. Tata's 'famed five' are India's crown jewels
The five famous institutions — IISc, TIFR, TISS, TMC and NCPA — established by Jamsetji Tata with the support of the Dorabji Tata Trust stand out because, unlike most other institutions, they outlived their founders, writes P.G. Babu.
Punjab Congress battle isn't about Navjot Sidhu or Amarinder Singh. It's about Gandhis
The Punjab Congress tussle is not about CM Captain Amarinder Singh or state party president Navjot Singh Sidhu, it's about the Gandhis and their idea of creative destruction to revive the party, no matter how unthinking or brazen it may look to those outside the family, writes D.K. Singh.
Pegasus list proves Rahul Gandhi's undying importance
Rahul Gandhi may be among the biggest failure stories of modern day politics but something about him keeps critics and powerful opponents hooked on, making him supremely relevant even as he works hard to become irrelevant himself, writes Ruhi Tewari.
Like them or not, Taliban are a reality. India can deal with them if BJP resets its politics
The best outcome for India in Afghanistan is a realistic negotiated settlement with Taliban that brings peace and a sharing of power with minimal blood-letting. It is possible and strategically, the most prudent way forward. However, it calls for a big reset in the BJP's domestic politics — a formula that goes beyond Hindu-Muslim polarisation, writes Shekhar Gupta in this week's National Interest.