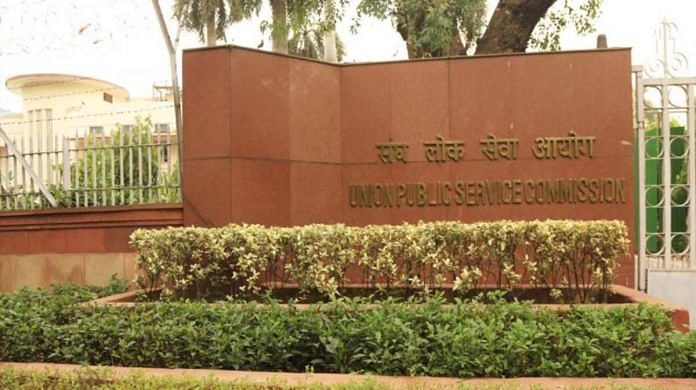 Cleared and reinstated — what happens to many IAS officers suspended for misconduct
From financial fraud to drunken driving, the suspension of IAS officers usually makes headlines but their quiet reinstatement by state governments largely goes unnoticed, reports Sanya Dhingra.
Punjab Congress leaders explore exit options as Gandhis bat for Navjot Sidhu
Sensing the Congress high command's inclination to hand the reins of the party's Punjab wing to Navjot Singh Sidhu, influential leaders of the state and supporters of CM Captain Amarinder Singh are planning to split the party, reports D.K. Singh. 
What are military theatre commands and why does India want to switch to them
As India gears up to implement the biggest military reforms it has ever seen with theatrisation, Snehesh Alex Philip sheds light on the various contours of theatre commands.
Why Yogi Adityanath ignores Akhilesh, Mayawati, Priyanka but welcomes Owaisi to UP
Uttar Pradesh Chief Minister Yogi Adityanath wants to project AIMIM chief Asaduddin Owaisi as his principal adversary in the upcoming polls in 2022 and set a Hindu-Muslim electoral discourse, away from conversations about Covid mismanagement, writes D.K. Singh in his column 'Politically Correct'.
Pew India survey takes us back to one more thing Gandhi, Savarkar differed on
The new Pew survey on religion in India shows  'toleration' goes hand-in-hand with 'segregation' as religious communities prefer internal uniformity, which was also advocated by Mahatma Gandhi while Vinayak Damodar Savarkar, in contrast, was in favour of inter-dining, writes Shruti Kapila.
Hafiz Saeed or Kashmir? Why Pakistan NSA Moeed Yusuf is 'abandoning' talks with India
There have been clear attempts to stoke fire between India and Pakistan and it will be prudent for General Bajwa to find out who is bent on sending relations between the two countries again into a tailspin, writes Tara Kartha.
Did you mock the English bad of the Mansukh Mandaviya? You won the Modi votes more
A key factor in the Modi phenomenon has been the push against elitism. When you mock Modi for spelling strength as 'streanh' or Mansukh Mandaviya for calling Mahatma Gandhi 'nation of the father', you make the PM's point to his voters, writes Shekhar Gupta in his column 'National Interest'.