Jalandhar: Eleven kilometres from Jalandhar lies the village of Bajra, where the air is relatively cleaner than in nearby villages. Bajra boasts of being 100 per cent free of stubble burning for over five years now. At a time when farm fires a cause of concern for most of northern India, this hamlet in Punjab is a welcome aberration.
In the limited time they have between two crops, farmers here prefer alternative methods to clear their fields despite these techniques being high-priced and time-consuming.
This year too, the village did not witness any stubble burning incidents, according to officials of the state agriculture department. "Yes, we can confirm that Bajra has successfully managed its stubble and no fires were reported," says an agriculture department official in Jalandhar who did not wish to be named. 
Asked why other villages have not been able to follow suit, the official tells ThePrint: "We try our best. We spread awareness, but a lot of times farmers don't listen to us. In fact, in some cases, we are held hostage by farmers when we go on field (visits)."
This movement in Bajra is driven by its farmers, sarpanches (past and present) and residents like Dr P.L. Bakhshi. Their insistence and to some extent, the fear of local authorities, is what convinced farmers here to give up stubble burning.
Spread over 100 acres and home to a population of roughly 1,100, Bajra is largely dependent on agriculture with paddy, wheat, potato and maize crops being primary sources of income. In a normal season, the village usually sees an output of 30-32 quintal of paddy per acre during the harvest. Moreover, farming activity is not restricted to the village and some farmers rent land on the outskirts of Bajra for the purpose of growing crops.
Both small and large farmers use machinery like super seeder and baler machines to manage stubble the best they can.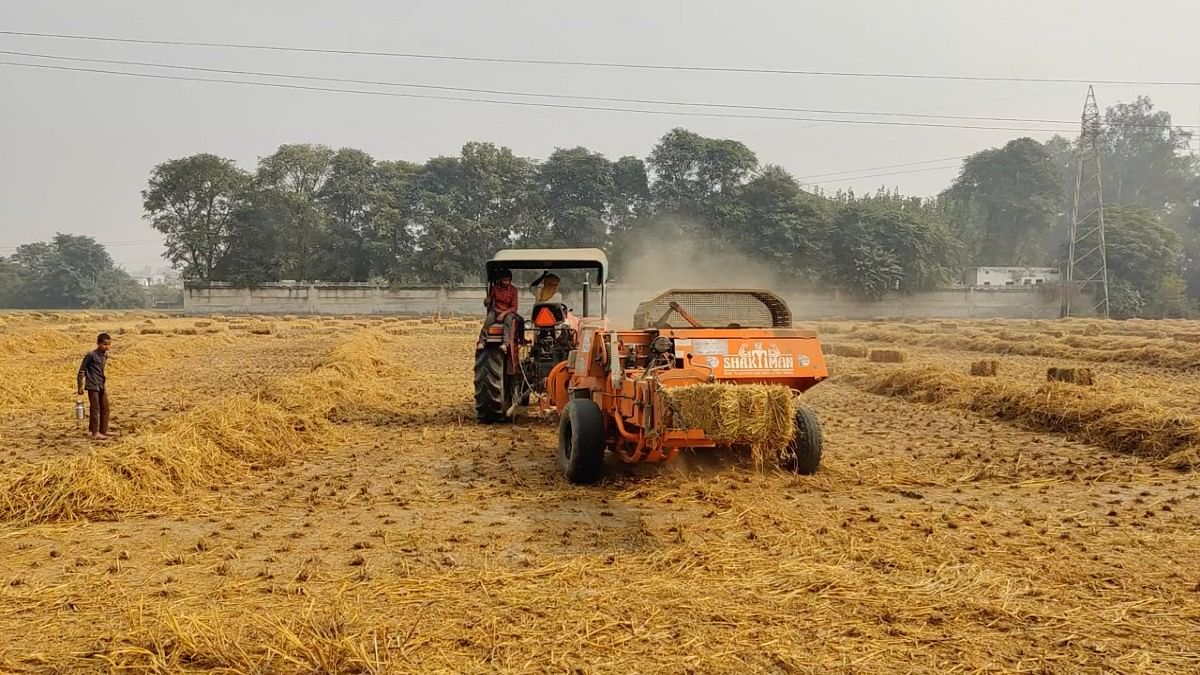 "We use all our force to not let anyone use fire to burn stubble. Whatever we are able to provide, be it tractor or machinery, we provide it to farmers," says Bajra's sarpanch Avinash Kumar. He adds that no time is wasted in informing the police and agriculture department in case someone tries to burn stubble.
"We have built most of what villagers need, such as roads or a cremation ground, therefore, people are also ready to listen to me. Farmers have to work more, spend more money but this (stubble management) has to be done," he tells ThePrint.
---
Also Read: 'No other option' — as its fields turn black & skies smoky, why Punjab won't stop burning stubble
---
'Gives better yield, reduces use of fertilisers'
Maninder Singh, a farmer from Bajra claims he hasn't burnt stubble since 2013. "We push our stubble back into the soil. Last time, after using super seeder, we got two quintals of extra wheat," he says.
Singh adds that farmers like him who can afford expensive machinery rent it out to smaller farmers at low rates "because the work has to be done".
"It (stubble management) not only reduces pollution in the air, but is more beneficial for the wheat or potatoes we grow. Ploughing the stubble back into the soil results in better yield at the end of the season. Even use of fertiliser is less, thus saving money," says local farmer Sukhwant Singh, who is still in the process of removing stubble from his fields.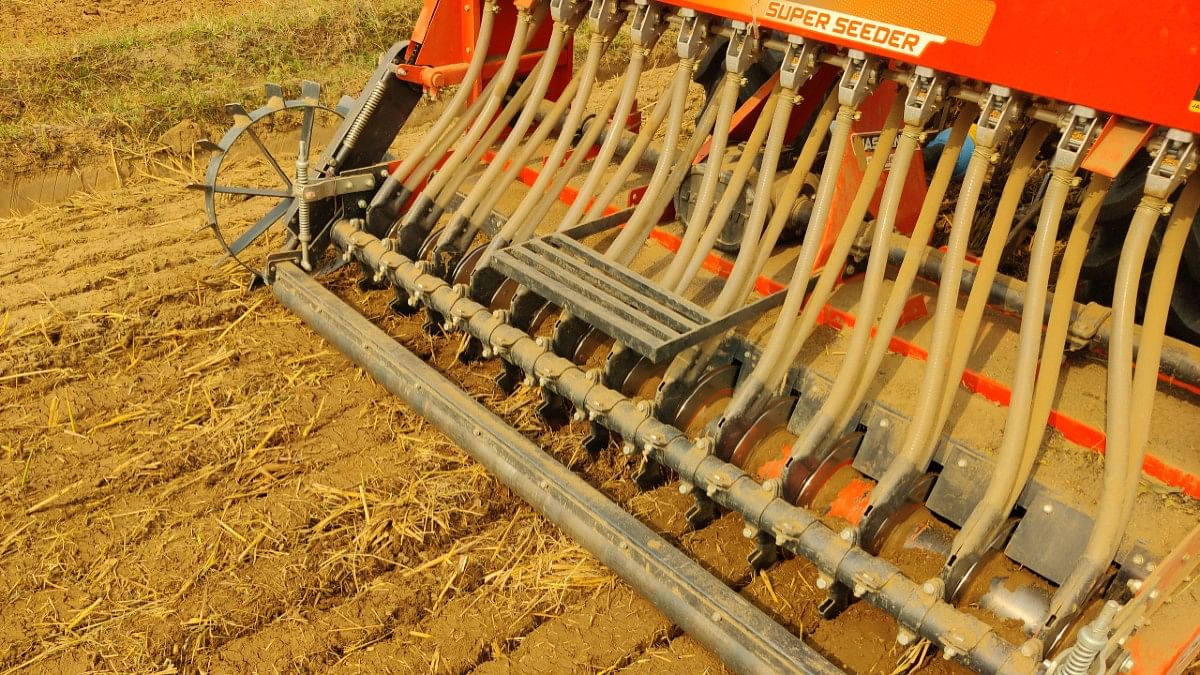 Farmers use a super seeder to plough stubble back into the soil. The machine, tied to a tractor, simultaneously sows seeds and sprays fertiliser across the field. Since the cost of the whole setup runs in lakhs, smaller farmers rent the super seeder every season, while larger landowners buy it and rent it out when not in use.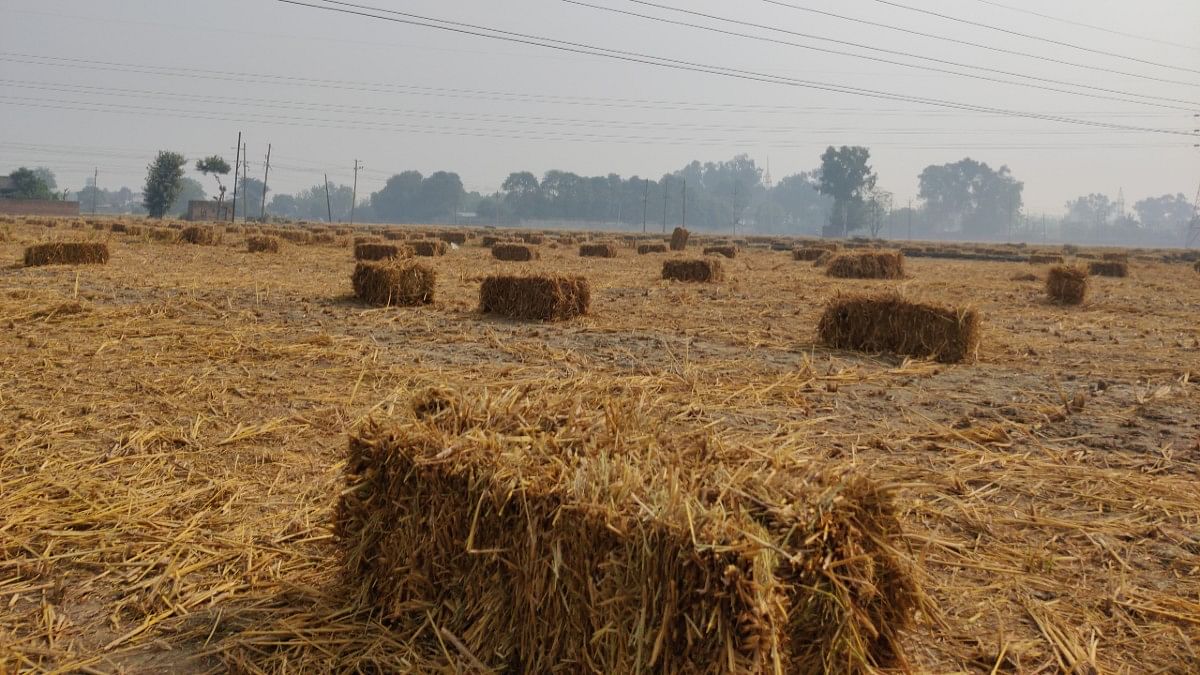 Another popular method of managing stubble is through baling – making stacks or 'bales' out of stubble using a baler machine. The bales are in turn used as fodder by cattle rearers who bear the cost of labour and diesel. However, Kumar explains that baling "results in additional cost of up to Rs 3,000 per acre" for the farmer.
'Punitive measures not the way ahead'
A driving force behind this movement in Bajra are people like Dr P.S. Bakhshi, now a member of the Doctors for Clean Air and Climate Action initiative. "I have taken no steps and have put in no efforts. It is my village. I just stop my car when I am passing by and explain to them (farmers who burn stubble) that it is very harmful," he tells ThePrint, adding that it took time for farmers to understand the advantages of alternative methods.
Bakhshi says he uses "simple talk" to build a rapport with local farmers. "We have to build a rapport with the farmer. For that, we call him chacha, taaya or fufa (uncle) and explain to him the hazards of stubble burning."
Another reason why farmers listen to him is that Bakhshi is their go-to doctor. "They also think that, if we don't listen to him, the doctor won't do our work. There are others who think that the doctor will come again after us, so better not to do it all," he explains. 
Bakhshi is of the opinion that punitive measures may not be the way ahead to curb stubble burning. "If you try to be aggressive with farmers, they will not listen to you. But if you explain the same thing, with ease in Punjabi, then the farmer listens to you," he says, while taking pride in the fact that Bajra is becoming a model for neighbouring villages.
(Edited by Amrtansh Arora)
---
Also Read: Why Punjab farmers who bet big on moong this summer reaped a harvest of discontent
---